The Hand: What It Is and How It Works
Oct 21, 2022
575
What it is
The "hand" on the RCRDSHP platform is a tool you can use to pick cards up and put them down again. Currently, you can hold up to 5 cards in your hand.
 
Where to Find it
In the bottom right-hand corner of the screen. Hint: It's the glowing, purple RCRDSHP logo!

Why it Exists
The hand is there to help you perform various actions on the RCRDSHP platform, including burning cards, mixing new collectibles, and trading. Putting a card in your hand enables that card's features.
In order to burn, you'll need to have a card with burning capabilities in your hand. In order to mix, you'll need to add both "ingredient" cards into your hand, and then head to the mixing table to try and perfect a "recipe".
Tip: If you are using the mobile web-based application, remember to place your finger on the card with gentle force. This is because if you have an Apple device, Apple's force-touch feature will bring up a browser application pop-up menu.
Adding Cards to your Hand
To add a card; find it in your collection, then long-press the card to bring up the menu. Select "Equip to Hand"  and just like that, the card is in your hand!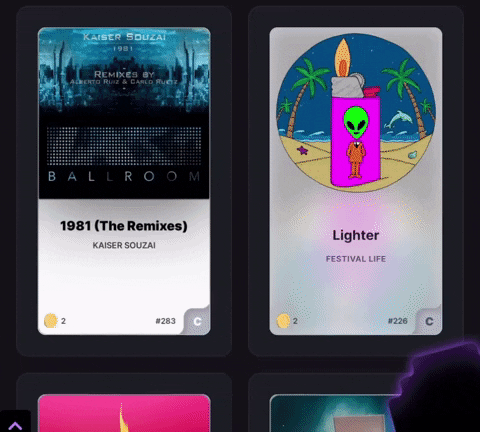 Removing Cards from your Hand
To remove a card; long-press the card to bring up the menu. Select "Remove from Hand." Now it's out!